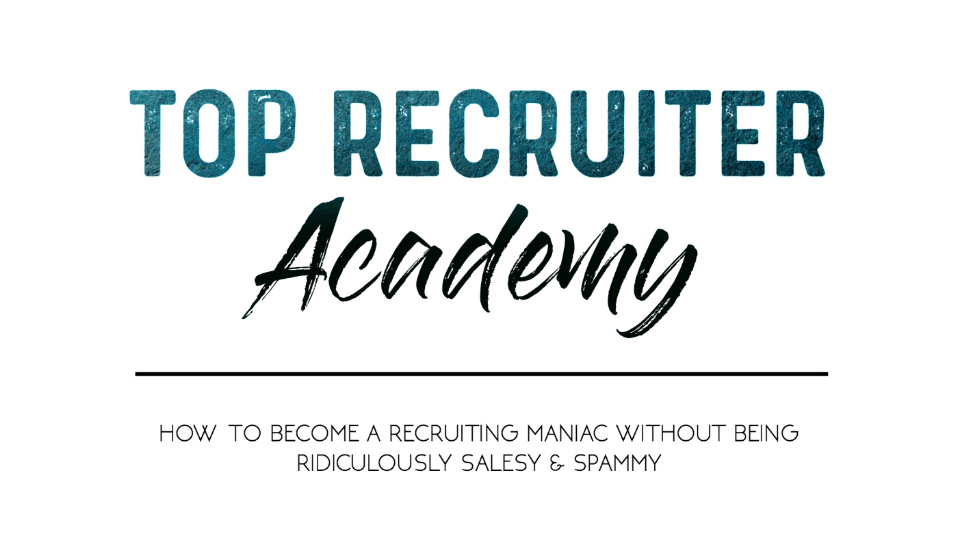 Let's face it, friends...

There are a lot of people out there that are desperately craving a way to make an extra income on the side...but THEY DON'T WANT TO do it the way that most Network Marketers are being trained.
WHAT PEOPLE DON'T WANT TO DO:

They don't want to turn their social media into a billboard for the company.
They don't want to chase, beg, or bug their family/friends to join.
WHAT PEOPLE DO WANT:
To be themselves. To use their social media platform to showcase themselves, not products and "join my team."
They want the confidence to talk with people even though they've never had any experience (or success in the past) doing "one of those online jobs things."
That's why I decided to put together the Top Recruiter Academy to show people how to confidently build a Network Marketing business WITHOUT being ridiculously salesy & spammy.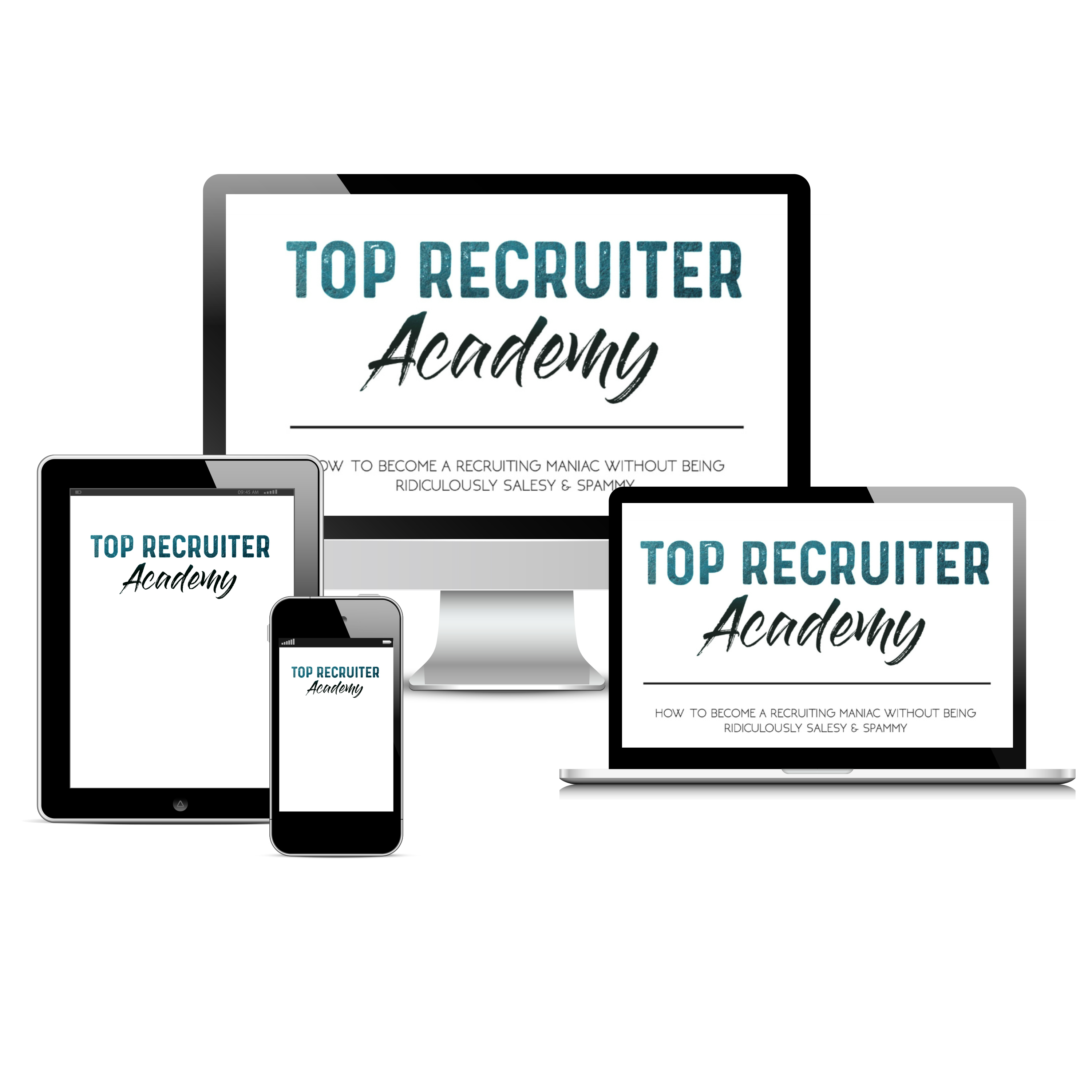 Have you ever thought...
...that there was something these Top Income Earners were doing and weren't sharing with anyone else? Like, they must know something or doing some strategies differently than what they aren't telling us?
YUP! I know I felt that way.
I don't even want to tell you guys how many hours of trainings I've sat through at events, staring at my computer screen trying to figure out, and maxing out on credit cards like crazy to invest in learning and developing my business (which I don't regret one bit!)
But if I could show you a few simple, broken down strategies that can save you time, money...maybe even your sanity...wouldn't that help out A LOT?
AMEN TO THAT!
Some of these strategies taught inside this academy are years and years of trainings that I've invested in and learned from the Top Income Earners in 3 different companies.
When I heard them, I decided to implement these strategies right away because after FOUR YEARS of trying to figure it all out by myself, I finally understood exactly what it was that I had been missing and finally, everything made sense.
P.S. I included these MLM recruiting strategies and secrets inside the academy.
---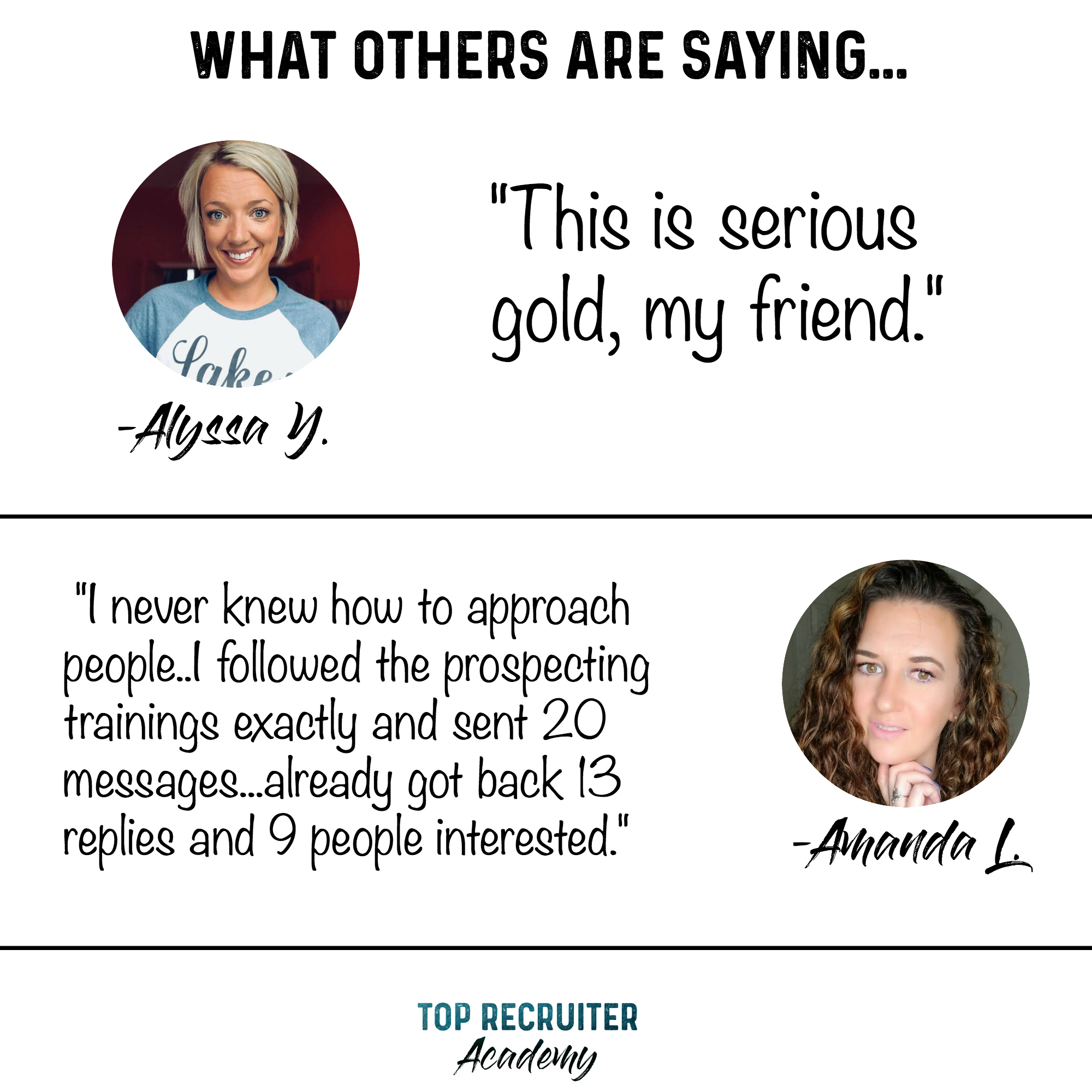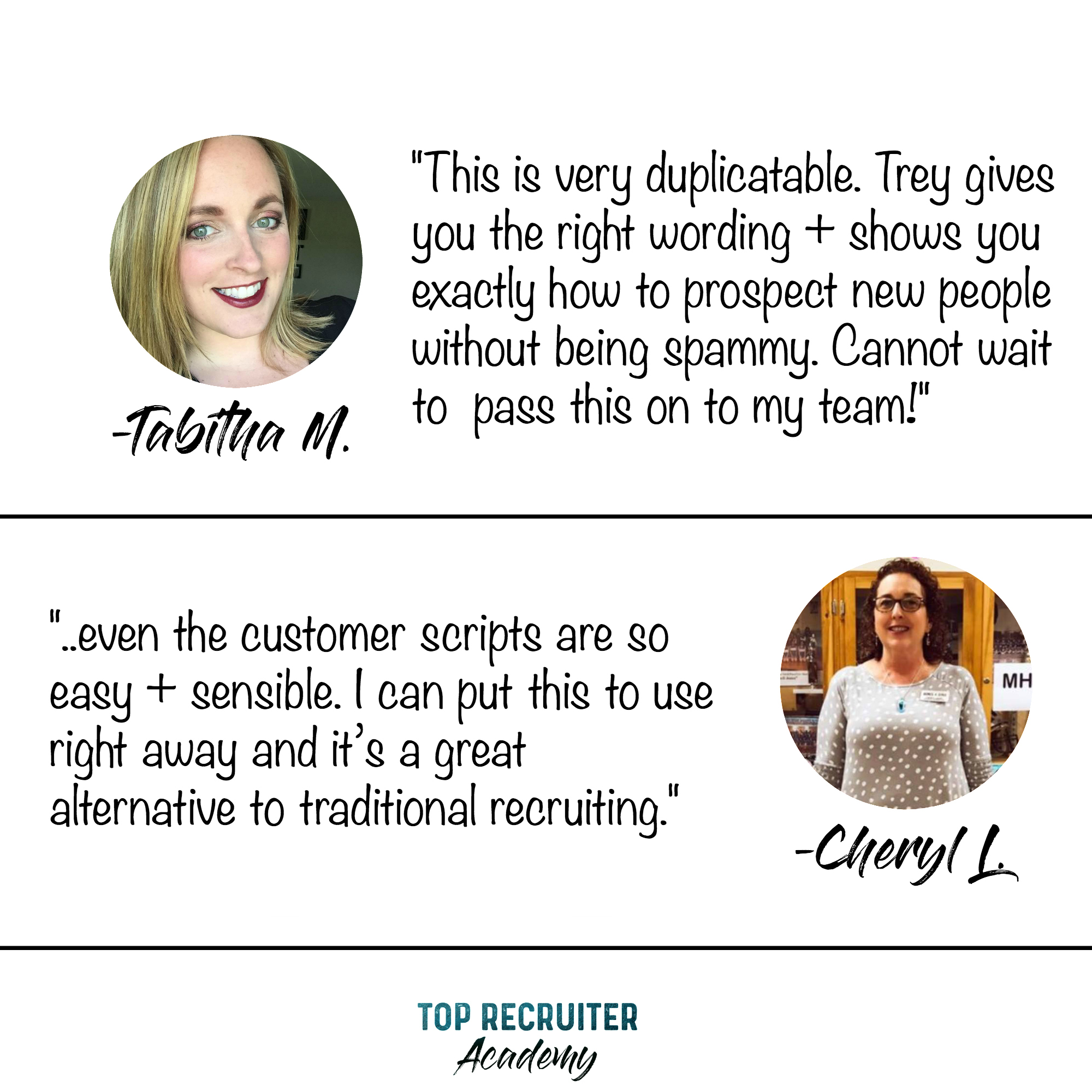 IF you'd like using NON SALESY scripts to help you get right to the point instead of "beating around the bush" for days, weeks, or maybe months...
IF you'd like SPECIFIC checklists to help you stay on track and feel like you've accomplished more in 30 minutes with your business than you have in 30 days...
IF you'd like the CONFIDENCE to help you feel like a successful CEO of your business and become one of the top leaders in your company...
You'll definitely want to check out the trainings inside the Top Recruiter Academy.
Enjoy.
-Trey